About 911 Restoration of Calgary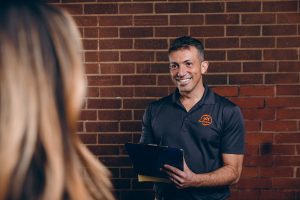 Merv Pond is the proud franchise owner of 911 Restoration of Calgary. 
As a longtime resident of Calgary, Merv strives to give locals in Calgary and surrounding areas a five-star experience for all their residential or commercial restoration needs. 
Whether it's a fire, flood, or other unexpected disaster that happens at an inconvenient time, you can count on Merv and his team at 911 Restoration of Calgary to respond to the call. 
Merv's work ethic and commitment to helping others receive a "Fresh Start" is what makes him stand out at 911 Restoration. Before joining 911 Restoration, Merv worked on various projects for residential and commercial construction restoration. He decided to switch and pursue a maintenance background, eventually becoming a heavy duty mechanic in the energy industry. 
When the opportunity to become a franchise owner came to fruition, Merv was excited about the new chapter in his career. Merv brings a wealth of experience with his background in the construction restoration industry as well as his "customer first" mindset. 
"I was looking for an industry that is recession-proof, and I'm open to building a family business that's recession-proof and a future for our family," says Merv. 
Merv has lived in Calgary for the past 12 years with his wife and six kids. Being close to the Canadian Rockies, the Pond family often goes on outdoor adventures and frequent hikes. In fact, they have a lovely cottage at Turtle Lake in Saskatchewan where the family can unwind and enjoy their summers there. 
"We enjoy spending time with our family and grandchildren…watching sports and hockey." 
Joining a "People First" Enterprise
At 911 Restoration, Merv strives to give customers the Fresh Start they deserve. Navigating a flood, fire, or other emergency can be stressful. Merv is the right person to help coordinate and direct his team at 911 Restoration of Calgary to respond to emergencies and help rebuild properties. 
"I'm hoping that we live up to the Fresh Start name and logo. We're hoping to give people a five star experience," says Merv. 
The team at 911 Restoration of Calgary values your time and knows the importance and urgency of responding to a disaster immediately. Merv is happy to rise to the challenge and ensure customer satisfaction and fast response times so that you can return to a property that is even better than before. 
A Commitment to Service, Compassion, and a Fresh Start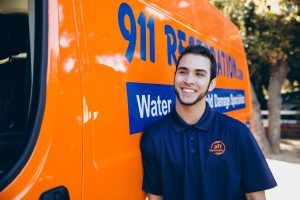 911 Restoration–known the Fresh Start Company–has been a trusted name in disaster restoration for decades. Our restoration service is built on the foundation of providing exceptional and reliable customer service.
At 911 Restoration, we treat your property as if it were ours. Every flood, fire, or mold infestation is a chance to make an old property brand new again. This is precisely what inspired Merv to join this franchise and help provide assistance with any small or large scale restoration project. 
At 911 Restoration, we're family. We treat every customer with respect and provide full transparency and regular communication to ensure that we work within your budget. 
Merv brings expertise and compassion to the table when responding to important restoration needs. Whether it's a home or a commercial property, his utmost priority is to ensure your safety and customer satisfaction. 
From flood cleanup to mold remediation, 911 Restoration of Calgary goes above and beyond to ensure that customers will receive the services they need immediately. Merv guarantees that his flood cleanup crews will arrive at your site in 45 minutes or less to begin restoration and rebuilding efforts. 911 Restoration of Calgary services Calgary and all surrounding areas throughout the region. 
As a reliable and experienced restoration technician himself, Merv is always happy to answer any questions you may have about disaster restoration at your residential or commercial property in Calgary and surrounding areas. For Merv, honesty and hard work are two important values that he lives by and will continue to share in his new role at 911 Restoration. 
"Be honest and work hard and good things will happen," says Merv. 
In addition to a wealth of knowledge about all things restoration, Merv believes in empowering customers and instilling high standards for his team. The staff at 911 Restoration of Calgary are IICRC certified, so you can rest assured that you'll receive the best, quality restoration and sanitation services by trained professionals. 
Merv is on a mission to ensure that every customer leaves with the promise of a "Fresh Start" after property damage. 
If you need restoration services in Calgary or the surrounding area, you can trust Merv and his team to provide urgent and speedy restoration services.