Plumbing Leak Repair in Evergreen
As a homeowner, you can never really know what situation to expect when you come back from vacation or just being away from your home for a while. There is always the chance that your home has some kind of plumbing leak. It may be as simple as a water heater leak or an overflowing toilet, or as severe as a pipe burst or a flood. In times like these, home owners need a good water damage restoration company they can trust.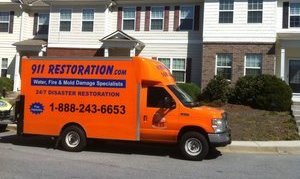 Comprehensive Plumbing Leak Repair and Restoration in Evergreen
At 911 Restoration of Calgary, we offer a Fresh Start with our comprehensive selection of property damage restoration services, including but not limited to:
With over 35 years of professional experience, we are a licensed, insured and bonded water damage restoration company. And as most people lead busy lives, we are available 24 hours a day, 7 days a week. In fact, in most situations, we are able to respond within 45 minutes.
Our priority is to put our customers first, be it a simple rain leak or a major water repair or water cleanup service. With affordable pricing, our goal is to make it easy for you to reach out and get the help you need fast, at a price you can be comfortable with. And to ensure your satisfaction, you will find that we place a very high value on our levels of service and professionalism.
911 Restoration of Calgary expertly repairs plumbing leaks in Evergreen. Evergreen consists of two areas: Evergreen Estates and Evergreen, which is a newer development.
So if you are faced with a mess like sewage cleanup, or just need help getting the carpets dried out, we are at your service. With our same-day service, don't like that basement flood ruin your upcoming plans or disrupt your busy schedule.
911 Restoration of Calgary is located at 11979 40 Street, Unit 120, Calgary, AB. T2Z4M3.