Reviews
With over 30 years of experience in the restoration industry, 911 Restoration has accumulated a large portfolio of satisfied customers eager to share their positive experience with you.
Since we provide a very vast array of services, our customers vary and include all personal, business and government entities:
Celebrities and VIPs
Property owners, managers and tenants
Management companies and large complex building owners
Big corporations, insurance companies and banks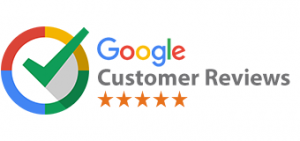 Heather Patrao-Rasiah

11th of March 2022

The team at 911 Restoration of Calgary is friendly, professional, quick to respond, and did a great job. After we reached out to them to inquire about a job, they came and did an inspection right away which was quick and efficient, and then came in the next day to fix the issue we had. The guy that came in also did an awesome job explaining exactly what the issue was, what he did to resolve it, and what we could do to maintain it. Highly recommend this company!

Braden Markazi

20th of July 2022

I experienced a sewage backup on an early Sunday morning while I was sleeping. I called 911 restoration, and they arrived promptly to the rescue. They did an excellent job with the cleanup, provided friendly service, and assisted with the insurance process along the way. 5 stars 🌟

Laura Lee Petsnick

26th of May 2022

Our water heater in our house failed and flooded our main floor which caused water damage to our basement ceiling. 911 Restoration responded quickly to our panic call and came by to assess the damage the same day. The team was professional, friendly, and skilled. Ray led the team and he was really good about explaining to me where the damage was and how they were going to fix it. There was no lag in time and the water damage was fixed with no evidence that it existed. I would recommend using 911 Restoration!