Crime Scene Cleanup in Calgary
When your residential or commercial property turns into a crime scene, it can feel like your world has been knocked off its axis. The last thing you need to worry about is figuring out how to approach trauma scene cleanup on your own. Fortunately, 911 Restoration understands your immediate need for expert crime and trauma scene cleanup.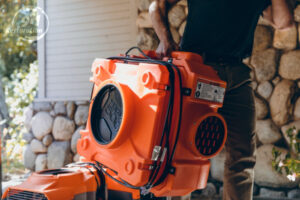 There's no way to predict when a crime or chemical spill is going to happen on your property, so our crime scene cleanup and chemical waste removal teams are available 24/7/365. We even guarantee an arrival time of 45 minutes or less because we know how sensitive this situation is for you. It doesn't matter to us if you need biohazard decontamination, blood spill cleanup, or something as traumatizing as suicide cleanup—we're here for you no matter what, and our goal is to make this confusing time a little bit easier on you. 
Your property becoming a crime scene probably wasn't planned in your to-do list, so you aren't sure of what's next. Leave it to our trained Calgary trauma scene cleanup experts. They approach crime scene cleanup in a sensitive and professional manner. We don't see death cleanup or biowaste disposal as another invoice. We see it as an opportunity to spare you from experiencing any further trauma. The 911 Restoration crime and trauma scene cleanup team is available for any emergencies that require quick and proper handling of blood spill removal, biohazard disposal, and even homicide cleanup.
Full Service Crime Scene Cleanup
Our IICRC-certified technicians provide full-service crime scene cleanup services and even chemical waste removal. 911 Restoration of Calgary provides the following services:
Crime scene cleanup
Odor and blood cleanup
Natural death
Homicide and suicide cleanup
Industrial accidents
Tear gas cleanup
Bodily fluid cleanup
Fingerprint dust 
Gross filth
We know this is a traumatic and difficult time for you and we want to take some of the burden off of your shoulders. Have peace of mind knowing that our crime scene cleanup technicians are dispatched to your property as quickly as possible to take care of biowaste cleanup, blood spill removal, homicide cleanup, and biohazard decontamination. 
Our mission is to help you restore your property so that you can start healing. If you're experiencing the nightmare of your home or business becoming a crime scene, call 911 Restoration for trauma scene cleanup in Calgary.
We Make Trauma Scene Cleanup Less Traumatic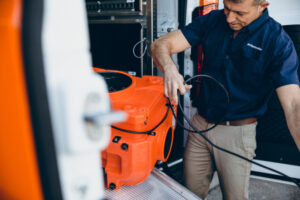 Did you know that when the police complete their investigation they don't get rid of the biohazardous waste? That's what we're here for. Whether you need biohazard cleaning, death cleanup, bodily fluid cleanup, or blood spill removal, our experts handle waste using the proper equipment and most effective sanitization tools while being safe.
If you want to give your property a Fresh Start after something as traumatizing as becoming a crime scene, reach out to a professional team that can safely handle biohazard cleanup. You can trust the 911 Restoration of Calgary team to utilize safe biowaste disposal techniques and immediately remove dangerous, infectious waste. 
We want you to have the most skilled and professional crime scene cleanup team, so our technicians are trained in biohazard cleaning and death cleanup. This ensures that they know how to protect you from the dangers of blood, feces, bodily fluid, and any other hazardous materials on your property. 
At 911 Restoration of Calgary, we offer a Fresh Start with our comprehensive selection of property damage restoration services, including but not limited to:
Crime Scene Cleanup in Calgary You Can Trust
We know this is likely the hardest moment you've ever experienced as a property owner. We want you to know we're here to provide peace of mind. 911 Restoration Is backed by the name of a respected nationwide disaster restoration franchise and provides cleaning services after death you can count on.
You may not want your neighbors to know what happened on your property, so we handle suicide cleanup and blood spill removal in a professional and discreet manner. You deserve privacy and confidentiality, so we work hard to give it to you. 
This is a life-changing experience and looking for the right crime scene cleanup team can be a challenge. You need someone who understands the severity of your situation and acts with care to keep you safe while performing biohazard cleanup. 
When you need reliable trauma cleanup services, remember you have a trusted partner in 911 Restoration. Call 911 Restoration of Calgary for homicide cleanup, chemical waste removal, biowaste disposal, and suicide cleanup today.