Sanitization and Cleaning Services in Calgary
Professional Sanitization and Cleaning Services in Calgary
No matter where you live, the COVID-19 pandemic affects you, and Calgary is no exception.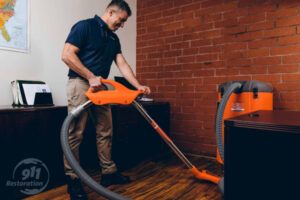 As a large city in the Alberta province, Calgary has been hit hard by the pandemic. Bigger cities mean less space and more people, furthering the spread of COVID-19. People have lost their lives or their loved ones to this devastating disease. 
In addition to endangering personal safety, COVID-19 has negatively impacted businesses in the vast, metropolitan area of Calgary. While mandatory public health measures help keep individuals safe, businesses like bars, restaurants, and retail stores have less foot traffic as a result. Owners have lost customers, employees, and profits during this difficult time. 
At 911 Restoration of Calgary, we offer a Fresh Start with our comprehensive selection of property damage restoration services, including but not limited to:
These days, it's no wonder individuals and business owners alike are looking for ways to stay safe and healthy. While the CDC is a good resource for helping us understand how to navigate the pandemic, we all need deep cleaning and sanitization solutions we can count on.
Best Practices for Slowing the Spread of Coronavirus
In addition to maintaining social distancing, wiping down surfaces, washing your hands, and wearing masks and gloves all help to prevent the virus from affecting you and your loved ones. These guidelines apply to homes and businesses alike.
Due to the pandemic, people are spending more time at home than ever. This creates all kinds of challenges for those working, learning, and living in a confined space. In cold weather climates like Calgary, basements help property owners withstand harsh elements like wind or rain. However, if you're working from home and find mould on the walls of your basement, you need a professional to handle safe removal and disinfection.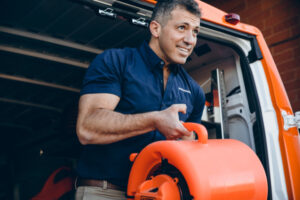 Whether you stay home because of COVID-19 or commute to an essential job, it's crucial that your space has proper sanitization to stop the spread of diseases and keep you as healthy as possible. Retail stores, offices, and commercial facilities also need deep cleaning and sanitization solutions to help ensure the safety of their employees and customers. 
That's where our staff at 911 Restoration of Calgary comes in. In addition to offering restoration services such as mold removal Calgary, water damage Calgary, and more, we provide homes and commercial properties with professional sanitization solutions. Additionally, all of our branches are open 24/7/365, and we offer same-day service. Our EPA-certified specialists in Calgary will deep clean and disinfect your entire property top to bottom, and we follow all CDC guidelines, including wearing masks and social distancing. When you need sanitization services and peace of mind during this challenging time, give us a call.