2021 In Review – Statistics About Disaster Restoration
Disaster restoration includes residential, commercial, or industrial building restoration. Natural disasters like hurricanes, floods, or wildfires, as well as water damage, fire damage, and mold, all require the use of disaster restoration services.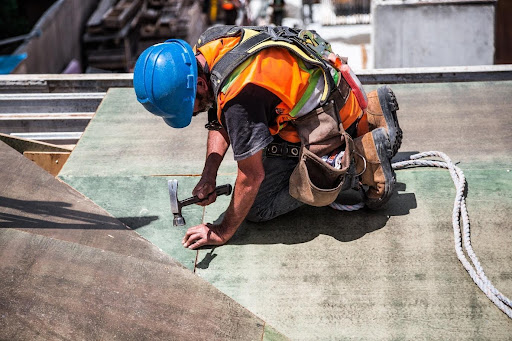 However, the restoration industry is constantly changing because of the unpredictable state of the world we're living in. Natural disasters can strike anytime, and fire accidents occur quite frequently. The state of the economy, the insurance market, technology, and several other factors also affect how disaster restoration is carried out.
To get a better idea of the scope of restoration that goes on, let's take a look at some statistics about disaster restoration from this past year.
Residential Restoration Made Up 62% Of The Total Restoration Work Done; 28% Was Commercial; The Final 10% Was Industrial
A Survey by Restoration & Remediation, which concluded in May of 2021, revealed that most of the disaster restoration work done in the past year was done on residential buildings. At 62%, this is an extremely high number of homes affected by disasters and required remediation services. Following residential restoration, 28% of the restoration work was done on commercial buildings, including offices, stores, banks, restaurants, and more. Lastly, 10% of restoration work was done on industrial buildings.
Dangerous Levels of Mold Can Be Found in 45 Million Buildings in the US
In the USA, mold infestations are very common. Mold removal and remediation have to be carried out in 45 million buildings every year. Mold can have extreme consequences for people's health, and if the mold reaches a certain level, then the building is no longer habitable. Mold also affects the structural integrity of buildings so that over time, if mold is not removed or treated, structures can break or cave in.
Approximately 70% of Homes Have Mold
Globally, around 70% of homes are affected by mold. Mold is extremely dangerous and more common than we realize. It occurs because of moisture buildup and often results from untreated water damage. Black mold, in particular, is toxic, and long-term exposure can be life-threatening.
96% Of Homes in The US Have Had Fire Related Damage
Fire damage is extremely common and has various causes. It is estimated that around 96% of the homes in the United States have all had some form of fire-related damage. This can range from small accidents that are stopped before they escalate to entire homes burning down and being destroyed. Almost every family in the United States has experienced fire damage in their home.
Residential Building Fire Causes in 2021 – 50.2% From Cooking, 9.3% From Heating, 7.7% From Unintentional Accidents, and 6.8% From Electrical Malfunction
A whopping 50% of house fires in the United States are caused in the kitchen. This includes gas stoves and grease fires because people are unequipped to put out the fire before it spreads to dangerous levels. Heating, fireplaces, gas heaters, and faulty heating systems are also responsible for residential fires. Electrical malfunction such as faulty wiring causing fires could be avoided with routine checks on old wiring. Lastly, many home fires start as an accident, such as from a stray candle or cigarette.
According to The National Centers for Environmental Information, This Year's Four Biggest US Tropical Cyclones Cost a Combined $67 Billion in Insured Losses
Hurricanes and cyclones are a considerable cause of water-related damage in the United States. In fact, the damages are so severe that billions of dollars are spent every year in the restoration and rebuilding of homes and infrastructure. In 2021, four large tropical storm events resulted in insurance costs of 67 billion dollars. This does not include restoration costs of uninsured buildings or those costs resulting from other smaller cyclones and hurricanes. Final costs may have been as high as 100 billion dollars.
Revenue from Restoration and Remediation is Predicted to Increase by 27% In 2021
The restoration and remediation industry continues to grow due to the frequent occurrences of natural disasters worsened by climate change, the majority of buildings and homes being very old and in poor condition, and a lack of timely building regulations and inspections. This means that the revenue from the industry is expected to increase by around 21% in 2021.
Our Final Thoughts
You may have gotten a clearer picture of how much disaster restoration is required every year by some of these disaster restoration statistics. A lot of the restoration and remediation work needed could be avoided if more people were aware of properly inspecting their buildings at regular intervals. Water damage is often too far gone before most homeowners realize that there is a leak or a burst pipe. Fires can be avoided by updating old wiring or installing functional fire alarm systems.
If you require any disaster restoration, be it fire damage, water damage, mold, or damage from any natural disaster, get in touch with 911 Restoration of Calgary. Our expert team is trained to handle any situation and restore your building to its original state.