Spring Home Restoration & Maintenance | checklist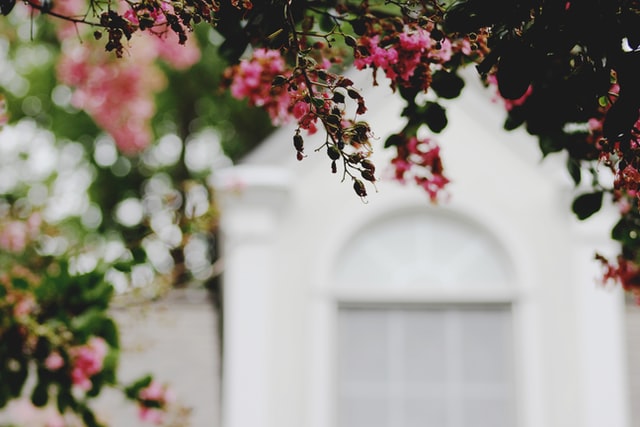 With the summer season just around the corner, it is natural to look for home restoration and maintenance tips to keep your property safe and secure through the changing season. You have invested time, energy, and money into your property, and to protect it, you need to consider a handful of things.
Some of the most common culprits that you will need to worry about include:
Wind, hail, fire, and water damage include some of the most common types of insurance claims for commercial restoration crews and residential services. This article will introduce a spring home restoration and maintenance checklist that you will need to follow to prevent damage to your property and ensure that you don't get overwhelmed caring for it.
Spring Home Restoration & Maintenance Checklist
This checklist is dedicated to larger homes and similar residential properties, but condominiums, apartments, and smaller houses can also benefit. The home restoration and maintenance checklist has been devised by taking NFPA guidelines for fire damage restoration and IICRC recommendations. 
It includes 36 key points to help you reduce the risk of disaster to your property. We have organized it according to the type of damage. Feel free to print it out and stick it to your fridge or your notepad while you go through each of them, or share the same with your neighbors and peers so that they can stay safe.
Start With Water Leaks
Inspect your fixtures and pipes thoroughly

Clear gutters, especially the ones on your roof

Cover debris around fixtures and make sure nothing is splashing the water in your garden. 

Ensure that you have a water damage restoration company ready and waiting
Mold Removal
Maintain a humidity level below 60%. Get a dehumidifier if needed. 

Deep-clean your sinks – both in the bathroom and kitchen

Ventilate your property thoroughly

Inspect the drywall for any signs of water damage

Inspect the attic thoroughly for any standing water

If there is water under the flashing, dry it up immediately
Wind, Hail. & Storm Damage
Install storm shutters

Ensure roof integrity by checking the flashing, shingles, and drains

Inspect HVAC ducts

Trim trees within 8-15 feet of your home

Remove exterior debris, particularly near windows and HVAC systems

Secure outdoor items
Fire Damage Restoration & Prevention
Test smoke alarms

Smoke outdoors only

Inspect HVAC system, filter, and ducts for dust and water

Service your HVAC system if you haven't already in the last 11 months. 

Inspect your electrical system. Listen and look for any sparks or heated wires. 
Cleanup & Sanitization Services
Enforce sanitization at the house entrance

Clean and sanitize dining and living room

Keep the kitchen clean

Schedule disinfection if you have had a party or gathering
Sewage Backup
Ensure the sewage pipes are clean and water is flowing smoothly

Listen for odd noises from the flush or bubbling from the sink

Schedule a septic tank checkup

Inspect plumbing and pipes and correct any misalignments or bursts

Ensure there is no leakage or smell in the bathrooms
Miscellaneous
Change HVAC air filters

Cover the heater(s) adequately and store them away from flammable fuels and objects

Inspect your property for any hazards that may heat up and cause issues

Check local forecasts for wildfires and storms

Check insurance coverage

Maintain landscape or gardens neglected during winter. The spring growth rate is usually high, and bushes can creep up very easily

Inspect dark, humid places for mold

Establish a watering schedule for plants and the garden. 

Ensure there is no standing water, or you aren't overwatering the garden.

Ensure that the trash and recycling cans remain clear

Check wood floors for rot

Check for rust or peeling paint

Check for bubbling paint or squishy drywall
You must check AT LEAST the things mentioned above. You can also go the extra mile by looking for other precedence issues at your place. For example, insects may be nesting under the stairs or in the crawl space in some houses. Mosquito and spider nests are actually very common in Calgary, so be mindful of that. 
Keeping your home or residential building well maintained is key to ensuring your own and your family's safety. IICRC recommends that you get your property professionally evaluated every Spring season to check for any damage during the winter and prepare for the coming storms during the monsoon. 
If you would like to schedule a reliable and trustworthy inspection, give 911 Restoration of Calgary a call. We can help you stay up to code by inspecting every nook and cranny and making short work of it through our experience and equipment. We're here to help and offer FREE visual inspection for property owners!