Exploring Calgary Disaster Risks & Who to Call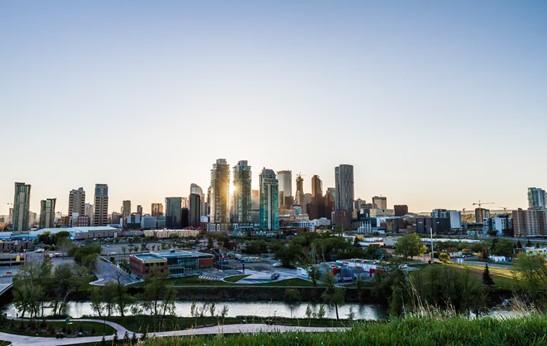 Heavy downpours, strong winds, flash floods, and winter storms have increased in frequency over the last few years. Experts predict that Calgary disaster risks may as well increase with each passing season.
Our disaster restoration company gives you an insight into what you can expect from the influence of the ever-changing climate. You'll also learn why hiring experts for water damage restoration, commercial restoration, and other repairs can prove beneficial for you.
Here's what you should know:
Calgary Disaster Risks: An Overview
The 2018 Disaster Risk Report provides a comprehensive summary of the area. The Disaster Risk Assessment (DRA) team identifies risk factors and informs readers of possible steps you can make to minimize the impact and reduce property loss.
Here's a look at the most commonly occurring Calgary disaster risks.
#1. Rain
Rainfall ranks the highest in frequency and likelihood when considering Calgary disaster risks. On average, this region receives nearly 326 millimeters of annual rainfall. Most storms occur during late summer (i.e., July-August), but the high-risk reason usually extends to September.
Residents must prepare for downpours that last a few minutes or the whole day during high-risk seasons. There are times when it can rain continuously for a couple of days. Torrential rain tends to have a drastic impact on the landscape and infrastructure.
Subsequently, it can cause flash floods and landslides in specific areas.
During heavy downpours, residential and commercial areas experience property damage, power outages, sewage overflows, and clogged plumbing lines. Subsequently, these lead to severe and long-term structural damages.
#2. Windstorms and Chinooks
Calgary disaster risks include strong chilly winds and unexpected warm gusts of air called Chinooks. The latter occurs in the region with slopes due to the elevated sides. They are often accompanied by rainfall which increases structural damage and destruction.
High-risk months include late June to mid-August. They can also make an appearance throughout May to September due to high-velocity thunderstorms. The winds can blow for a few minutes or subside after days. In both cases, you are advised to stay indoors to reduce the risk of accidents.
Possible threats during such scenarios include power outages, airborne debris, fallen trees, shattered glass windows, and broken power lines. These might block your driveway, fly in through an open window.
When it rains, you must not walk amidst the submerged power lines. This prevents the risk of electrocution. Also, remember to board your access points like windows, vents, gutters, and even doors. These safety measures will stop the wind from bringing unwanted debris into your house.
#3. Winter Storms & Blizzards
There's a high risk of heavy snowfall and week-long blizzards in the coming winter seasons. Storms include heavy rainfall, hailstorms, strong chilly winds, and freezing temperatures. Calgary Emergency Maintenance Agency classifies it as a likely threat to commercial and residential buildings. Each year increases the chances of experiencing more severe storms, leading to massive destruction for many areas.
Unexpectedly, the report predicts that these wintry storms will occur from October to December. Alternatively, one-day or rare occurrences might take place in March or even May if the weather stays cold during those months.
Heavy snowfall during winter storms and blizzards can lead to severe structural damages. Common problems include weakened foundations, frozen pipes, collapsible roofs, and clogged pipelines. All this can disrupt your daily activities, causing much stress for family members.
Power outages and fluctuating electricity can increase the risk of appliance breakdowns. Plus, the extreme cold would lead to higher usage of portable heaters and other heating appliances. Consequently, this can increase the risk of home/electrical fires.
Why Should You Contact a Disaster Restoration Company?
Calgary Emergency Management Agency (CEMA) isn't a stranger to providing shelter and resources during the municipality's hour of need. Yet, residents and business owners might have to seek other means of help when it comes to restoring weather-damaged properties.
At times like these, it's best to consult a local disaster restoration company. Hire experienced specialists who understand the complexity of the situation. Their keen observation and IICRC-certified training can result in effective solutions for structural issues. Much of which gets aligned to meet individual property needs.
At 911 Restoration of Calgary, we are ready to help bring your home to its pre-disaster condition. You can expect our emergency response team to arrive within 45-minutes of your call and jump into action as soon as possible.
Perks of business include:
Free property inspection for risk assessment
Personalized remediation strategies
24-hour customer support for immediate assistance
A specialized team of technicians and home restoration experts
Multiple weather-damage restoration services
Insurance support (in specific situations)
You can trust us to create a result-oriented solution for all types of Calgary disaster risks. Having a wide range of water damage restoration services and commercial restoration gives us a better understanding of your unique circumstances. We follow up our services with mold removal, sanitization treatment, etc.
Overall service and execution allow us to erase all traces of the destruction caused by natural disasters. As a result, your house becomes livable again and structurally secure again.
In a Nutshell
At present, Calgary disaster risks are restricted to windstorms, torrential rain, and blizzards. Experts predict that drastic changes in the climate can amplify the risks and trigger other natural disasters too. In terms of its geographical location, this can mean a higher frequency of tornadoes, floods, and even short spells of drought.
Having a disaster restoration company on speed dial can ensure that you receive immediate support during an emergency.
Are you looking for a local home restoration expert? Contact 911 Restoration of Calgary for assistance.