Fire Hazards at Home: Can Phones Or Laptop Chargers Start a Fire?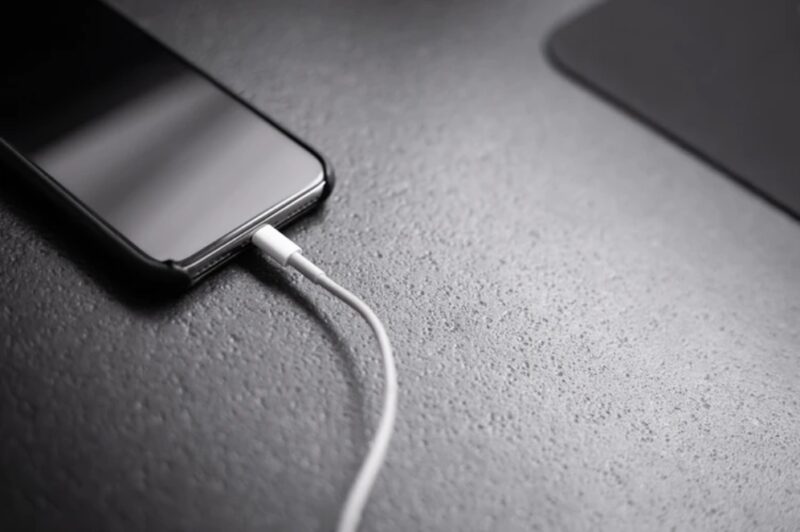 When listing fire hazards at home, most of you will not list our phone chargers or laptop chargers as a threat. Yet, electrical fires reports from across the border compel us to reconsider the situation.
The National Fire Protection Association reported almost nine hundred computer-related electrical fires at home. In turn, this led to a loss of more than fifty million dollars due to property damage, health safety issues, and personal injuries.
You can avoid this fate by adopting practical fire safety tips related to smartphone chargers and laptop chargers. We have created a list of dos and don'ts that keeps your home (and your family) safe and protected.
Before we take a deep dive into the rules, let's understand how phone and laptop chargers can become fire instigators when you least expect it.
The Cause: How Does Smoke and Fire Damage Originate from Phone and Laptop Chargers?
Most chargers and devices pose a fire hazard at home because they emit heat and electricity when they're plugged into the socket. Overcharged batteries might cause a short circuit due to the excessive heat produced. Subsequently, the emitted sparks might spread if you were charging your smartphones and laptops on the bed or near an upholstery.
These situations can escalate quickly, often causing panic and chaos. You must evacuate the area to prevent burn injuries to save your phone.
Other reasons for fire damage by phone and laptop chargers are as follows:
Water Damage
Chargers and smart devices that come into contact with water can result in a short circuit. It might happen if you touch the device/charger with wet hands. Other reasons include flooded rooms, dampness, and leaky roofs. Call home restoration experts to remove excess water, and prevent your electronic appliances from getting destroyed.
Old Chargers (or Poor Quality)
Damaged chargers can most definitely lead to an electrical fire. That's because it can no longer control the electric power supply passed to the device. The fluctuating electric current might cause your device or the charger to burn out and combust.
Practicing fire safety tips and being mindful of your laptop and phone charging habits can minimize the risk.
Fire Hazards at Home: Actionable Fire Safety Tips for Phone/Laptop Chargers
Laptops and smartphones have become a significant part of our lives in this tech-inclined world. You use them to connect with others, browse the web, study, work, binge-watch shows on Netflix, etc. This is why it's vital to implement fire safety tips that can mitigate the risk of an electrical fire at home.
Here are some things to consider:
Adopt Safer Charging Habits
Charging devices overnight and using poor-quality chargers are the most common reasons for electrical fires. You need to forgo these habits to extend battery life and steer clear of short circuits and water damage.
Here are some steps to get started:
Read the manufacturers' instructions to avoid mishandling your charger.
Keep your chargers, phones, laptops, and other electronic appliances away from water by keeping them in a safe and dry place when not in use.
Only use chargers and cords designed for your specific device to avoid preventable fluctuations in the power supply.
Replace chargers after 3-5 years, depending on their lifetime warranty and condition.
Don't buy replacement chargers and portable charging devices from unauthorized shops and online business vendors. They might rip you off by selling you a poor-quality product that overcharges quickly.
Don't let your charging cords get tangled up as it disrupts the power supply, leading to unexpected power surges.
Never charge your smart devices for prolonged periods.
Avoid Overheating by Keeping Your Devices and Chargers Cool
Excessive charging can cause the charger and device to overheat. Avoid using your phone and laptop when it's charging to prevent the batteries and device itself from working in overdrive. Stop charging your device if it feels warm or hot. Let your device and charger cool by unplugging them from the socket.
If there's no noticeable change, try switching off the phone (or laptop) and letting it rest. There's a chance that it will cool down on its own when it's not in use. Using plugged devices when they're on the bed, under the covers, or on the couch can be a fire hazard too.
The fabric prevents proper air circulation, leading to avoidable heat-build-up.
That's because electronic devices need sufficient ventilation to release energy. Keeping them covered up doesn't let this happen, and the heat is absorbed into the cloth, leading to combustion.
You can avoid this situation by creating a designated charging station that:
Keeps it away from direct sunlight and other harmful environmental elements (i.e., dust particles, bacteria, water vapor)
Isn't close to any flammable object such as beddings, upholstery, and couches.
Uses an extension board or multiple sockets while charging more than one device to prevent overload
The Bottom Line
In short, combating fire hazards at home revolves around the strategic placement of your chargers, product quality, and user habits. Always keep your chargers unplugged and out of the way when you're not using them, and replace your chargers once you see signs of wear and tear.
These small steps can save your life and home from unexpected electrical fires caused by negligence.
Dealing with an Electrical Fire?
911 Restoration of Calgary offers smoke and fire damage restoration services for all types of fire. Our trained specialists are available for help 24/7. Our immediate response allows us to reverse damages and return your living spaces to their prime condition.
Get in touch with us online or call (403) 744-5136 to seek assistance from fire restoration exports.