Mold Remediation Tips for My Garage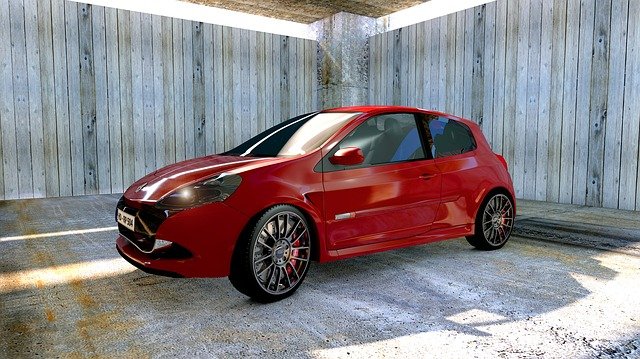 When we talk of home maintenance, garages are unfortunately often overlooked. Homeowners often take notice when it's already too late, like when the garage has been flooded and some things have already been ruined. If your garage has already suffered damage, there isn't much you can do but call home restoration experts.
Garages are often susceptible to water damage, which leads to mold if left untreated. The thing is, garages often have wide entrances, so rain or snow will cause moisture to penetrate the garage. Since we don't often conduct inspections of the garage, moisture lingers there. Mold spores can begin to form within 48 to 72 hours, and a damp, dark, and humid garage is the perfect breeding ground for mold.
Mold Remediation Tips
While there are ways to prevent mold growth in the garage, often, mold has already begun to grow. Fortunately, you can look through the following mold remediation tips for your garage to avoid further damage and destruction.
Scrub Mold Spores
If you spot mold in your garage, don't ignore it. If there is mold growth in one part of the garage, chances are, it will be detected in other parts as well. Mold spores spread very quickly, so you need to clean them as soon as possible to prevent mold from spreading further.
You can use bleach and water solution to spray on the mold-affected surfaces. Make sure you are wearing protective gear like a mask and gloves as mold spores can be toxic. Now use a gentle brush to scrub the mold off. An important tip after removing mold is to dry the area thoroughly. Otherwise, the presence of moisture will cause mold to grow again.
Remove Water from the Garage
Mold remediation requires you to stop mold growth at its roots. The presence of moisture leads to mold growth, which could happen after rain, flood or a car wash. Even if you get rid of the present mold, if water remains, mold will start growing again.
For expert results, you should contact home restoration after water damage. They will perform a thorough inspection of the garage and then conduct a water extraction and dehumidifying process so that no moisture remains. This is an important step that often goes ignored and then leads to mold again.
Control Humidity Levels
Humidity is also a huge contributing factor to mold. For successful mold remediation, you need to create an environment that is not conducive to mold growth. After you have scrubbed off mold, you need to ensure that your garage is well-lit and completely dry.
You can also do this by installing air movers or dehumidifiers as they control humidity and reduce condensation. This way, you can keep your garage free of mold and moisture. Make sure that your garage is well ventilated at all times, even when not in use. The humidity levels should ideally fall between a range of 30% and 50%.
Call Mold Removal Experts
Mold can often be hard to remove, and given its toxic nature, it can also cause respiratory issues and allergic reactions. If you spot mold growth in your garage, especially if you have stored items there, you should get in touch with home restoration experts for mold removal and remediation services.
The home restoration company will inspect your garage for any mold growth. They will then remove the mold and safeguard your garage to prevent mold growth in the future. DIY mold decontamination is not that effective or long-lasting, so you should contact mold removal experts for best results.
Remove Moldy Objects
If you spot mold growth on any cardboard boxes or other items, immediately remove them from the garage. Mold spores spread very quickly, so the last thing you want is further damage. For mold remediation, you should start cleaning out surfaces that can't be removed, like walls and floors.
After this, you should analyze the movable things to see if any of those have been affected. If they are beyond repair, there's not much you can do. Don't make the mistake of leaving the damaged things there as it will spread to other parts of the garage as well.
Keep Storage Organized
If you have stored things in the garage, which is common, you should keep everything organized. The boxes and other organic materials should not be placed on the floor in case there is flooding. Similarly, boxes should not even come in contact with walls as they can leak and cause mold growth.
Make sure everything is systematically placed so that it is easier to look through and inspect your belongings in case you spot signs of mold growth.
911 Restoration of Calgary
If your garage suffers water damage due to flood, roof leak or other, you should immediately call 911 Restoration of Calgary. These home restoration experts have a quick, 45 minute emergency response time, which will save your property from extensive damage.
With their water damage restoration and mold removal and remediation services, you can restore your garage to its original condition without going through the hassle of replacing and repairing valuable items.