Grand Opening of 911 Restoration of Calgary
The grand opening of 911 Restoration of Calgary was a great success with owner Michelle Laurin announcing his commitment to provide the community with exceptional water damage restoration, sewage backup cleanup, fire damage restoration, mould removal and overall, comprehensive disaster restoration services.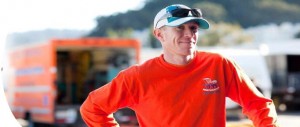 The Calgary branch vows to always arrive quickly to all jobs they are called to, and consistently finish the restoration work on time. We understand how time is of the essence when dealing with water, mould and fire, and our crews will work hard to prove their dedication.
Michelle has shown his passion for the home restoration industry throughout his life, from being a repair worker himself to overseeing companies of over 5,000 staff members.
All of his experience has led him to gain a passion for helping people and he knows that being there for homeowners during a time of crisis is one of the most meaningful ways he can help a family. The home is a sacred place that provides comfort and creates memories, and by being the company that is called to restore your dwelling when you need it the most is a feeling that matched by none other, according to Michelle and his staff.
Providing you with around the clock customer service is something 911 Restoration of Calgary prides itself on, so you can literally contact us the moment disaster strikes and feel confident that one of our representatives will be there to take your call.
The entire technicians at 911 Restoration of Calgary are IICRC certified, licensed, bonded and insured, so when you hire us to renovate your home, you can be sure that you are getting the most qualified workers at your doorstep. So, call our water damage restoration professionals the moment you find yourself dealing with floodwaters in your home, and we will go the extra mile to give you your fresh start today.