Winter Storm Damage Restoration: Things To Consider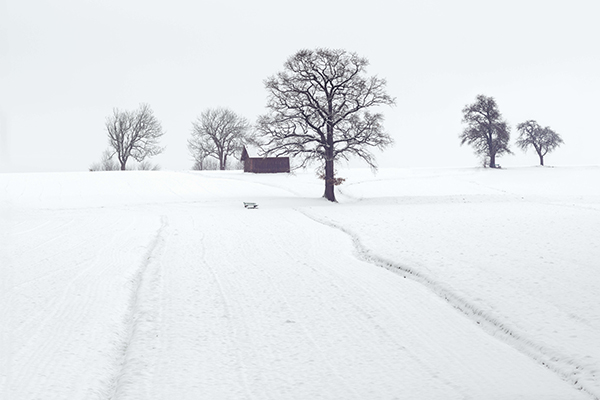 When the severe winter weather arrives, many people are caught woefully underprepared, and that's when they scramble for winter damage restoration companies. With global climate change playing a big hand in the severity of winter storms, it is pertinent to stay on top of things and make changes in and around your home to ensure that you don't suffer any lasting damage from winter storms.
There are many winter storm damage restoration companies in Calgary, and the winters can be pretty severe here. That's why you must take the best tips from them so that you don't find yourself in an emergency after a winter storm. Here are the best pieces of advice we have gathered from them:
Always be Prepared for a Major Storm in Calgary
The best advice you can follow is to always be prepared for a major storm in Calgary, as the winter weather can fluctuate a lot and be pretty severe. Always be on the lookout for severe weather alerts and warnings from local weather stations. They will inform you about potential weather disasters that can leave you crippled if you find yourself caught.
When there are winter storm warnings issued, that means you must batten down the hatches and stay indoors. Ensure that your home and roof are well protected and insulated so that snow doesn't get inside your house. You need to be on your guard and never take a winter storm lightly, even if it isn't predicted to get worse, as things can always take a turn for the worst.
Weatherproof Your Home For Winter
We have already touched upon the importance of weatherproofing your home lightly above and will again highlight its importance. You can't take things for granted in winter, which means ensuring that your roof doesn't have any leaks. You must also ensure that your windows are shut tightly and clean air inside your home.
Weatherproofing your home is vital to ensuring that any winter storm that comes to pass doesn't damage your home significantly. Even if the worst storm imaginable arrives at your doorstep, you should always be prepared to wait out the storm and then call for emergency winter storm damage restoration companies in Calgary. That means stocking up on winter food and water supplies and ensuring you have spare batteries for chargers and other electronic items inside your home.
Keep An Emergency Kit In Your Vehicle
Always avoid traveling when there is a major storm alert, but if you're stuck in the middle of nowhere and there is a severe winter storm, you should have an emergency kit in your vehicle. Most of the time, people assume that they can outrun a storm before it arrives, but they make the grave error of not taking Mother Nature seriously. You can never outrun a winter storm, and it's best to stay at home because the roads will not be conducive to traveling.
An emergency car kit should have spare smartphones, batteries, chargers, and items to stay warm such as extra hats and gloves for everyone in the car. You don't want to be stuck in a storm and freeze to death inside your car, which is why you should get warm clothes and other items in the car.
Stay Indoors During the Storm
Don't try and brave the winter conditions by venturing out for a stroll in your backyard or garden when a severe winter storm is battering your home. Take all your pets inside and keep them indoors throughout the storm. A winter storm is no time to be brave, and you don't want to make the mistake of going outdoors and being locked out of your home.
Keep all doors and windows locked and ensure that there is heating inside your home going on at full blast. You can even chop up some wood and keep an extra supply for the fireplace, as you never know how long you will be stuck inside your home. It's not the time to run errands or visit a friend as well, and tell everyone you know to stay indoors and avoid going out into the storm.
Call 911 Restoration of Calgary – Your Fresh Start!
If you're stuck in a severe weather storm during winter and can't go outside, don't panic but stay indoors. You can survey the damage left by the storm afterward. As always, be safe and don't hesitate to call 911 Restoration of Calgary, as we have helped thousands of people survive severe winter storms. Our restoration crews are the best in the business and can help restore any damage left behind by the storm. Follow the weather alerts and contact us after the storm has passed.